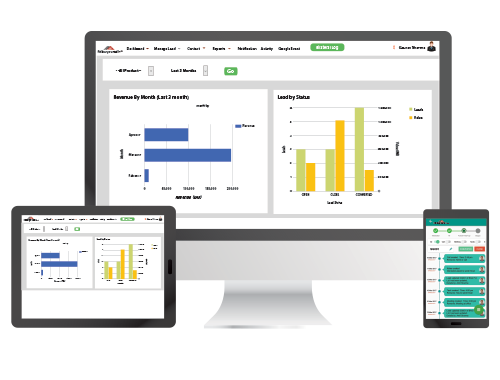 FollowYourSell
a Sales Tool to Make the whole process at ease
"FYS-Lead Management System" is an integrated system, designed for focused sales people, who always occupied with their sales targets and making strategies to achieve the same. This software takes a major portion of their burden and helps them to drive their sales revenues ahead. This software is made to manage complete sales process. It starts with managing the sales leads, follow up reminders, lead status, customer database. On top of that, this is an online system that can be accessed from anywhere anytime. It helps organization to maintain cordial relations with "CUSTOMERS"
User Management
Separate User login with reporting structure, define multiple roles and responsibilities separately.Access for roles & user can be defined, also till what level that role can access the system. User can customize the dashboard.
Customer Database
Store all the customer's data on single platform along with their contacts.Helps in getting connected with customers easily, helps in long term relations & leads to repeat sales.
Lead Management
Capture all enquiries along with their complete details like; name, contact address etc.Assign leads to other users and so that none of lead can be left out. It also manage leads priorities.
Travel Management
Make Travel plans for any specific customer and showing duration & agenda for same.It helps in reimbursement of TA claims of the sales person.
Campaign Management
Campaign management allows to keep track on number & value of leads, and generated sales from every campaign. It gives an accurate measures of cost per lead and return on investment.
Calendar Planner
System is having Calendar facility which is synced with Google Calendar for maintaining tasks.It helps sales person to remind his present/future task, since it is shown on both interface be it system or google calendar.
Configuration Management
This will helps in data security and provide controlling on end users. Configuration changes make it more user friendly.
Sales Team Tracking
Have a complete look of working of sales team over leads, individually or collectively.It will help company in flawless communication with its team in efficient way.

1K+
installed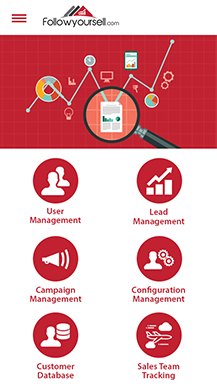 Free Demo
Today

360 Degree Vision
Whole Sales team, customers are on the same page, hence complete view of whole system on one single platform.
Real-Time Access
This is an online system that works over internet, so whatever is punched in this, will be shown in real-time.
Time-Management
Since this software helps sales team to follow their lead more effectively, it also gives enough time to make strategies for revenue expansion.
License Based Product
This is a license based product, hence as you purchase user licenses, you can start working.
Ease of Use
Unlike other software, it doesn't require lot of navigations, so it is very easy to use, even a normal computer literate can use it.
Cost-Effective
It doesn't require any costly hardware installation hence it turns out to be very cost-effective in nature.
FollowYourSell- Over Mobile Platform
A Sales Person, is always on move. We can not expect him/her to sit at one place and gives updates over the system. Hence, to avoid this, we have come up with the mobile app of the FollowYourSell, which enables the sales person to update on the move. He/She can Add Leads, Update on Follow Ups and also manage the sales stages. It helps the organisation to get real time updates on their sales process.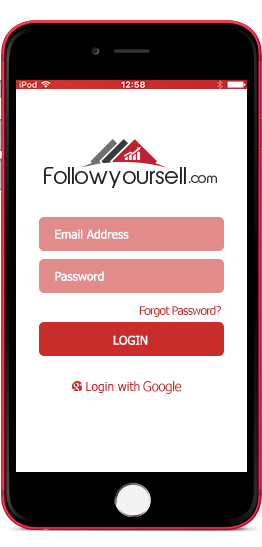 Get a Quote
Ask a Question
Join Today